Prevention of Osteoporosis. Four-Year Follow-Up of a Cohort of Postmenopausal Women Treated with an Ossein-Hydroxyapatite Compound
Keywords:
osteoporosis, postmenopausal, prevention
Abstract
Background: The long-term effects of ossein-hydroxyapatite compound (OHC), a drug used for osteoporosis prevention, have not been previously reported. The aim of this study was to assess the long-term efficacy of OHC in postmenopausal women with bone mineral density (BMD) in the osteopenia range. Methods: We performed a retrospective 4-year follow-up study in a primary-care setting to assess changes in BMD in a cohort of 112 postmenopausal women included in an osteoporosis programme that included health and dietary advice and who were treated with OHC 1660mg every 12 hours. BMD was measured annually in the distal part of the forearm, with T- and Z-score values being calculated for trabecular and total bone. Results: A progressive and statistically significant increase in BMD was observed in trabecular and total T- and Z-score mean values. At baseline, mean ±SD trabecular T- and Z-scores were –1.27±0.7 and –1.03±0.7, respectively, and –0.86±0.7 and –0.62±0.7, respectively, at the end of the 4-year follow-up period (both p < 0.0001). Mild constipation was observed in 3.2% of patients during the follow-up period. Conclusion: Ossein-hydroxyapatite compound could be an effective and safe agent for the prevention of bone loss in postmenopausal osteopenic women, with significant increases in BMD being observed in this group of patients.
References
Maggi S. Quantitative heel ultra-sound in a population-based study in Italy and its relationship with fracture history: the ESOPO study / S. Maggi, M. Noale, S. Giannini [et al.] // Osteoporos Int. — 2006 — V. 17 (2). — Р. 237–244.
Dґiaz Curiel M. Prevalence of osteoporosis assessed by densitometry in the Spanish female population / M. Dґiaz Curiel, J.J. Garcґia, J.L. Carrasco [et al.]// Med. Clin. — 2001. — V. 116 (3). — P. 86–88.
Grupo de Trabajo de la Sociedad Espanola de Investigacion Osea y Metabolismo Mineral (SEIOMM): osteoporosis postmenopaґusica. Guґia de praґctica clґinica. Versioґn resumida. REEMO. — 2002. — V. 1, (2). — P. 67–78
Kamel HK. Underutilization of calcium and vitamin D supple-ments in an academic long-term care facility / H.K. Kamel // J. Am. Med. Dir. Assoc. — 2004. — V. 5 (2). — P. 98–100.
Ness J. Underutilization of calcium and vitamin D by older adults in a large general internal medicine practice / J. Ness, W.S. Aronow, E. Newkirk [et al.] // Am. J. Ther. — 2005. — V. 12 (2). — P. 113–116.
Nguyen T.V. Osteoporosis: underrated, underdiagnosed and undertreated / T.V. Nguyen, J.R. Center, J.A. Eisman // Med. J. — 2004. — V. 180. — P. 18–22.
Petrella R.J. Do patients receive recommended treat-ment of osteoporosis following hip fracture in primary care? / R.J. Petrella, T.J.Jones // BMC Fam. Pract. — 2006. — V. 7. — P. 31.
Iba K. Underutilization of antiosteoporotic drugs by orthopedic surgeons for prevention of a secondary osteoporotic fracture / K. Iba, J. Takada, N. Hatakeyama [et al.] // J. Orthop. Sci. — 2006. — V. 11 (5). — P. 446–449.
Morales A. Avances en el tratamiento de la osteoporosis al comienzo del nuevo milenio / A. Morales // Rev. Clin. Esp. — 2002. — V. 202 (1). — P. 23–26.
Di Daniele N. Effect of supplementation of calcium and vitamin D on bone mineral density and bone mineral content in peri- and post-menopause women: a double-blind, randomized, controlled trial / N. Di Daniele, M.G. Carbonelli, N. Candeloro [et al.] // Pharmacol. Res. — 2004. — V. 50 (6). — P. 637–641.
McClung M.R. Prevention of postmenopausal bone loss: six-year results from the Early Postmenopausal Intervention Cohort Study / M.R. McClung, R.D. Wasnich, D.J. Hosking [et al.] // J. Clin. Endocrinol. Metab. — 2004. — V. 89 (10). — P. 4879–4885.
Castelo-Branco C. Preventing postme-nopausal bone loss with ossein-hydroxyapatite compounds: results of a two-year, prospective trial / C. Castelo-Branco, F. Pons, J.J. Vicente [et al.] // J. Reprod. Med. — 1999. — V. 44 (7). — P. 601–605.
Castelo-Branco C. Ossein-hydroxyapatite compounds for preventing postmenopausal bone loss. Coadjuvant use with hormone replacement therapy / C. Castelo-Branco, M.J. Mar-tґinez de Osaba, F. Pons [et al.] // J. Reprod. Med. — 1999. — V. 44 (3). — P. 241–246.
Pines A. Clinical trial of microcrystal-line hydroxyapatite compound in the prevention of osteoporosis due to corticosteroid therapy / A. Pines, H. Raafat, A.H. Lynn [et al.] // Curr. Med. Res. Opin. — 1984. — V. 8 (10). — P. 734–742.
Stellon A. Microcrystalline hydroxy-apatite compound in prevention of bone loss in corticosteroid-treated patients with chronic active hepatitis / A. Stellon, A. Davies, A. Webb [et al.] // Post. Grad. Med. J. — 1985. — V. 61 (719). — P. 791–796.
Annefeld M. The influence of ossein-hydroxyapatite compound on the healing of a bone defect / M. Annefeld, R. Caviezel, E. Schacht [et al.] // Cur. Med. Res. Opin. — 1986. — V. 10 (4). — P. 241–250.
Schmidt K.H. Examination of new bone growth on aluminium oxide implant contact surfaces after oral administration of ossein-hydroxyapatite compound to rats / K.H. Schmidt, V.M. WoЕrner, H.J.Buck // Curr. Med. Res. Opin. — 1988. — V. 11 (2). — P. 107–115.
Chavassieux P. Effects of ossein-hydroxyapatite compound on ewe bone remodeling: biochemical and histomorphometric study / P. Chavassieux, P. Pastoreau, G. Boivin [et al.] // Clin. Rheumatol. — 1991. — V. 10 (3). — P. 269–273.
Saadeh P.B. Transforming growth factor-beta1 modulates the expression of vascular endothelial growth factor by osteoblasts / P.B. Saadeh, B.J. Mehrara, D.S. Steinbrech [et al.] // Am. J. Physiol. — 1999. — V. 277. — P. 628–637.
Rosen C.J. Insulin-like growth factors and bone: the osteoporosis connection / C.J. Rosen, L.R. Donahue, S.J.Hunter // Proc. Soc. Exp. Biol. Med. — 1994. — V. 206 (2). — P. 83–102.
Woolf A.D. Burden of major musculoskeletal conditions / A.D. Woolf, B. Pfleger // Bull. World Health Organ. — 2003. — V. 81 (9). — P. 646–656.
Ciria M. Laiz A. Benito P. Osteoporosis y grado de conocimiento de la misma en la poblacioґn Espanola: Sociedad Espanola de Reumatologґia y MSD. Estudio EPISER ["Prevalencia e impacto de las enfermedades reumaґticas en la poblacioґn adulta Espanola"]. — 2001. — P. 101–124.
Expert committees and study groups. Prevention and management of osteoporosis. Geneva Report of a WHO Scientific Group; 2000 Apr [online]. Available from URL: http://www.who.int/gb/ebwha/pdf_files/EB114/B114_13-en.pdf [Accessed 2006 Feb. 7].
Ruegsegger P. Comparison of the treatment effects of ossein-hydroxyapatite compound in osteoporotic females / P. Ruegsegger, A. Keller, M.A. Dambacher // Osteoporos. Int. — 1995. — V. 5 (1). — P. 30–34.
Grupo osteoporosis de la SemFYC. Osteoporosis. Guґia de abordaje. Recomendaciones SemFYC. — Barcelona: EDIDE, 2000.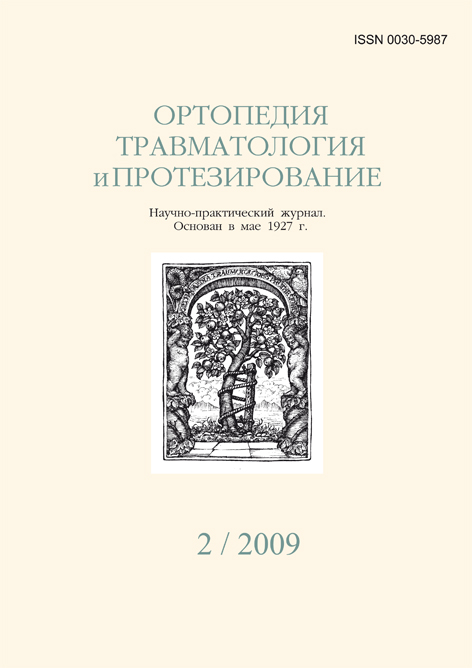 Downloads
Section
ORIGINAL ARTICLES
License
Copyright (c) 2014 Antonio Fernandez-Pareja, Еlena Hernandez-Blanco, Jose Manuel Perez-Maceda, Vicente Jose Riera Rubio, Javier Haya Palazuelos, Jose Manasanch Dulmau
This work is licensed under a Creative Commons Attribution 4.0 International License.
The authors retain the right of authorship of their manuscript and pass the journal the right of the first publication of this article, which automatically become available after 6 months from the date of publication under the terms of Creative Commons Attribution License, which allows others to freely distribute the published manuscript with mandatory linking to authors of the original research and the first publication of this one in this journal.
Authors have the right to enter into a separate supplemental agreement on the additional non-exclusive distribution of manuscript in the form in which it was published by the journal (i.e. to put work in electronic storage of an institution or publish as a part of the book) while maintaining the reference to the first publication of the manuscript in this journal.
The editorial policy of the journal allows authors and encourages manuscript accommodation online (i.e. in storage of an institution or on the personal websites) as before submission of the manuscript to the editorial office, and during its editorial processing because it contributes to productive scientific discussion and positively affects the efficiency and dynamics of the published manuscript citation (see The Effect of Open Access).